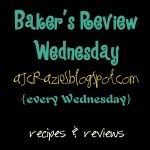 I've made many different sugar cookies over the years, but these were by far the best! It's the first recipe of cutout cookies I thought I'd want to make again. They tasted absolutely delicious . . . and were very easy to work with. Thanks for the recipe, Nadine:)
My sister made some sugar cookies with crushed candy cane and I thought they were so good, I had to give them a try, too!
I gave a few plates of cookies to some of our neighbors. As you can see, I didn't decorate them very fancy.
Sugar Cookies
Cream together 1 cup butter and 8 oz. softened cream cheese. Beat in 2 cups sugar. Add 2 eggs, beating well after each. Add 1 tsp. baking soda, 2 tsp. baking powder, 1/4 tsp. salt and 1 tsp. vanilla.
Beat well and add in 4 1/2 cups flour.
Chill dough for one hour.
Roll out on floured surface to 3/8" thick. Cut into desired shapes. Bake at 350 until edges are golden brown. (About 10 minutes)*
Let cool and frost with frosting.
Makes approximately 4 dozen cutout cookies.
Frosting
3 1/2 cups powdered sugar
4 tbsp. butter
1 tsp. vanilla
3-4 tbsp. milk
Mix together until smooth and spreadable.
(Need about 2 batches of frosting for 1 batch of cookies.)
I baked all of my cookies for exactly 10 minutes.